We help ambitious professionals reach meaningful and fulfilling career options.
"LIFT UP (previously Your Expat Gate) is proud to help clients enjoying their career and life transition since 2013. LIFT UP has been working with a diverse range of professionals at all career stages. Whether you are looking to start your career journey or looking to reach the next level, LIFT UP will assist with tailored coaching plans."
Nathalie Conraud Mollah – LIFT UP Founder & Coach
Nathalie works with leaders and expatriates since 2013. Fun, energetic and truthful, she is a coach who get her clients results. She is driven by helping them uncover their best self and design an authentic and fulfilling transition.
Over 2 decades spent abroad have made her skilled in understanding the challenge in a life and career transition. She believes that cultural diversity is an added value to any team.
Nathalie's coaching style challenges individuals and teams on their perceptions and limiting beliefs through effective questioning and practical tools which helps remove barriers such as self-doubt, procrastination, lack of confidence, and in-turn, equips them with tailored methodologies that enable them to effect change both in and outside of work.
Nathalie often taps on her studies of International Business to help her clients to connect with the wealth of their inner resources when going through a transition.
She is a Professional Certified Coach (PCC) from the International Coaching Federation (ICF), an EQ Certified Practitioner and holds a MSc in International Business from the French Business School NEOMA.
Nathalie works in English, French and Spanish.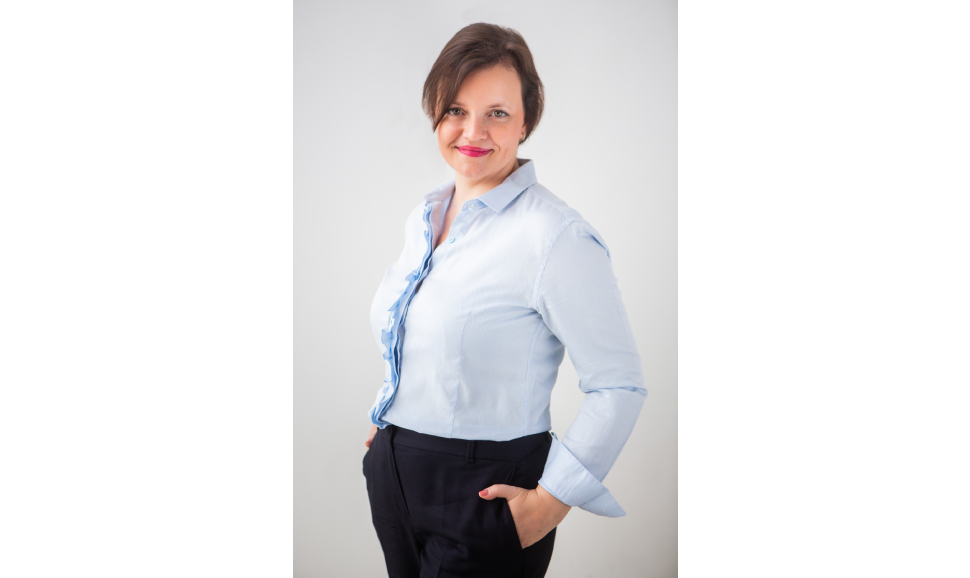 0
Years of Coaching Experience
0
Different nationalities coached
Sharmila Sinnathurai – LIFT UP Human Capital Partner
With over 20 years of experience, Sharmila is a Leader / Potential Leader Assessor and Trainer for organizations that are strengthening their bench strength and succession plans.
Sharmila has spent most of her career within the realm of both strategic human resource consulting and as well as HR operations. In her previous role at Aon, Sharmila led Human Resource for South East Asia which included Malaysia, Singapore, Thailand, Philippines and Indonesia.
As a senior consultant, Sharmila worked with various clients across differing industries and countries to help enhance their high potential and leadership development programs to meet their respective strategic succession plans for the business. She has deep experiences in development and assessment centers – conducting behavioural based interviews and various types of assessments for global, multinational and Malaysian companies. Furthermore, she has conducted numerous development and training programs for high potentials and management teams in the areas of leadership development. She has coached key senior management teams, individually and collectively for performance and synergies.
Sharmila is the Managing Partner at Energem Advisory, set up to help corporates strategize and operationalize succession goals as well as individuals meet their career goals.
She graduated from University Malaya with a Bachelor in Economics and a Masters in Science from London School of Economics. She is also accredited with the British Psychological Society (Level A&B), Hogan Psychometric Assessment, Behavioural Event Interview, Facet 5 Personality, Saville Wave Assessment and Life-Style Inventory Psychometric Assessment.
Sharmila works in English and Bahasa.
Gregory Rastello – LIFT UP Multicultural & Diversity Partner
Gregory helps individuals, teams and organizations thrive by (re)connecting with their purpose, authentic self and ecosystem. He also delivers intercultural management solutions enabling leaders and teams to work effectively in multicultural environments.
Before launching his own company Wholeness Way, Gregory was holding managing roles in MNCs as well as HR & leadership development consulting companies. He has a deep understanding of Asian working environments from his 23-year working experience in China and Southeast Asia.
Gregory looks at organizations and societies as living systems and, believes that interventions should be holistic to generate long-lasting results.
Gregory holds a Master of Economics. He is certified in and works with COF Assessment (Cultural Orientations Framework), TCI Team Diagnostic, Hogan Assessment, MBTI (Myer-Briggs Type Indicator), Action Learning Coaching, Co-active Coaching, Systemic Constellations, and Wallbreakers change management serious game, among others. He holds the Associate Certified Coach credential issued by the International Coach Federation, and the TTT certification issued by HRDF.
Gregory works in English, French and Mandarin.
Christina Maragkaki – LIFT UP Holistic Partner
Since 2015, Christina's role as a Psychotherapist and Hypnotherapist is to help individuals start living an authentic and fulfilling life. According to Carl Roger's theory (psychologist and founder of humanistic approach), congruence is a feeling of integration experienced when the self and ideal self-match. All people are born congruent; however, due to various discrepancies and challenges that they face later in life, they lose that characteristic and most likely they become incongruent.
Thus, through therapy Christina helps those individuals to reach their full potential, improve themselves and once again experience congruence.
She is really confident in using a combination of techniques that are tailored made to the individual's challenges, cultural background, gender and goals.
Originally from Greece, Christina has lived in different parts of the world, from North America to Europe and Southeast Asia, which has allowed her to develop flexibility, multicultural skills and has stretched her learning agility, helping her in better understanding human nature.
She graduated from California Coast University with Bachelor in Psychology and a Master in Psychology, with Specialization in Mental Health, from University of Liverpool.
She holds a Diploma in Cognitive Behavioral Hypnotherapy, from the UK College of Hypnosis and Hypnotherapy and another Diploma in DBT for adolescents and Adults, from Psychwire"
She also has a Certification as a Coach Practitioner, from the Certified Coaches Federation and certifications of Attendance in Ericksonian Hypnotherapy, from Milton H. Erickson Institute of Montreal Canada.
Christina works in English, Greek and is fluent in French.
Howard D Hopkins – LIFT UP Executive and Management Team Partner
Howard is a highly driven and successful executive with over 25 years Commercial Management experience. He is passionate about making a difference and has evolved into a successful Change Agent over his time in Asia. Leading change is definitely what he does best and develop strategy, drive new concepts, create added value business processes are his comfort zones.
With his 10 years in Asia, Howard has established strong and trusting client relationships within many SEA markets. Originally from the North West of England and now residing in Bangkok, he has excellent cultural understanding, awareness and adaptability.
He has an extensive corporate experience, working for GSK, Tesco, DKSH (Asia), Ceuta Healthcare, Sterling Health and Kodak. He is also the founder of HDH Training Consultancy, set up to offer services primarily focused on functional Sales & Marketing, Essential and Facilitation skills via interactive and practical Workshops.
Howard has pursued his passion for personal development with ICF Coaching Accreditation, a BA (Honours) degree in Business Studies and has continuously enhanced his Strategic Management and Training competencies.
He has a very personable style and empowers people to take ownership and embed new ideas through his pragmatic approach.
His key to success is '…to keep it simple, you can always complicate it afterwards…'
Howard works in English.
Emeline Roissetter – LIFT UP Talent Development Partner
Emeline is a highly-accomplished talent development professional with a unique background in supporting talented individuals and businesses reach their full potential through customised solutions.
With over 15 years of experience in Human Resources, Learning and Development, Talent Management and Career Coaching across several industries, Emeline excels in analysing and developing behaviours, skills, strengths, processes and strategies that support success and excellence.
Emeline is a strong believer that each individual is resourceful and creative with energy, wisdom, ability and genius waiting to be set in motion. As a Career Coach, she supported thousands of professionals through career shifts and geographical transitions, resume writing, interview preparation and LinkedIn profile optimization. She also delivered hundreds of career workshops in collaboration with multiple Universities, Business Councils, co-working spaces and private organisations.
Her expertise coupled with her positive and energetic personality inspires everyone she comes across to take actions in the accomplishment of their goals.
Member of the International Coach Academy, Emeline is currently upgrading to the Associate Certified Coach (ACC) Credential with the International Coach Federation (ICF). She also holds a Bachelor Degree in International Business from the French Business School NEOMA as well as several certifications including Leadership & Management, Project Management, Emotional Intelligence, and the ATD Coaching Certificate Program.
Originally from France, based in Dubai for 15 years, and recently relocated to Australia, Emeline's expertise also comes with broad multicultural lens.
Emeline works in English and French.
I'm a Certified Coach
My Certificates
Our Specialities
Career Change
Career Development
Career Support
Entrepreneurial
Personal Development
Emotional Intelligence
Leadership
Cultural Diversity
Team Cohesion
Change Management
Expatriation / Repatriation
Outplacement / Redeployment
Our Clients are:
Universities and Business Schools
who want to wisely prepare their students to become the leaders of tomorrow.
Graduates
who need guidance to step in the professional world.
Mid-level to senior corporate professionals
who need to re-think their next career step, get help with branding, strategic networking, interviewing…
Successful mid-career professionals
who are great at what they do but want to find something they're truly passionate about.
Senior-level professionals (Managing Directors, CEOs)
who are looking for support to manage complex professional & personal lives.
Companies
that need a boost to create a stronger team spirit.
Expatriates
who struggle to adapt in their new personal and professional environment.